Facebook Has Finally Launched Its Free Dating Service
If you're looking for love, look no further! ...than your Facebook profile!
Facebook has finally launched their long-awaited dating service, simply called Dating. According to FB, Dating uses an algorithm dedicated to matchmaking along with your created dater profile. It's entirely free and the service is already built in to the Facebook app.
And it's just in time for cuffing season! People seem to be abandoning "hookup apps" like Tinder and Grindr so this might be the next best thing.
"Facebook Dating makes it easier to find love through what you like - helping you start meaningful relationships through things you have in common, like interests, events and groups," Nathan Sharp, product manager of Facebook Dating, said in a statement. "It takes the work out of creating a dating profile and gives you a more authentic look at who someone is.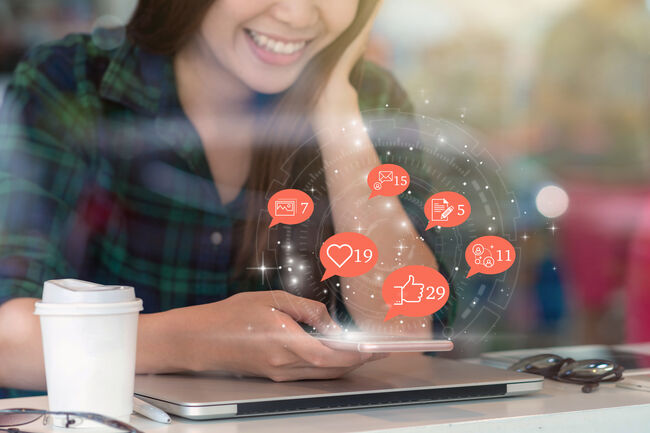 The service launched on Thursday (September 5th) and seems pretty easy to use.
Facebook also says that the service gives you the opportunity to integrate your Instagram posts directly into your Dating profile and IG followers into your "Secret Crush" list. So you can include your FB friends AND IG friends!
Does this all sound a little creepy so far...?
"Facebook Dating isn't about swiping or having to wait for someone to like you to get a first chance at reaching out," Sharp said. "If you are interested in someone, you can comment directly on their profile or tap on the 'Like' button to let them know. If you aren't interested, you can pass on them."
Read more HERE!
photo via Getty

Brooke Morrison
Catch Brooke Morrison on iHeartRadio
Read more