#ReadThisFIRST: Welcome to the new day! Here's some junk...
Good Morning, you guys!
I took a bit of an online break yesterday... see, over the weekend, we celebrated my daughter, Kyla's 15th birthday and so, I kind of took Monday to recharge my mind, to chill... relax... you know, all of those things they tell you not to do... but you need to do because YOU are important?!
So I did. And sorry for the absence, but I believe in telling you the why... and so... that's why. But that was yesterday and now, we've reached a new day... and as such, thank you for choosing to #ReadThisFIRST!
Now... here are some things you should know as we get into the new day...
And... here comes the WORLD FAMOUS COPY-AND-PASTE ROUNDUP!
Today is.... Peanut Butter and Jelly Day! Uncrustables, people... Uncrustables!
Wake up and see the coffee… New research has found that just seeing a cup of coffee can make you feel more alert and awake. Yep, a University of Toronto study found that just looking at coffee or something that reminds us of coffee causes our mind to become more alert and focused. (EurekAlert)
Gulp… According to a new study, drinking a bottle of wine a week has the same cancer risk as smoking five cigarettes a week for men, and 10 cigarettes for women. (Market Watch)
Cheers to this… Scientists in England are working on developing a safe, synthetic alcohol substitute – that won't cause hangovers. The chemical, which they're calling Alcarelle, will supposedly have the relaxing qualities of alcohol without the next-day hangover -- and more importantly, without the alcohol-related health issues. If things go according to plan, this stuff could be on the market in five years. (The Guardian)
Where's the beef? Burger King is partnering with Impossible Foods to roll out a meatless Impossible Whopper. The plant-based Impossible Whopper will be available at 59 restaurants in the St. Louis area. If all goes well, expect to see the Impossible Whopper at Burger Kings nationwide very soon. (NY Times)
BUSCH BEER WANTS TO SPONSOR YOUR SOFTBALL TEAM
Busch Beer wants to sponsor your softball team.
They're running a promotion that involves a $5,000 signing bonus -- and a $10,000 championship bonus.
Softball teams that are sponsored by Busch get their own Busch Ad campaigns, brand new Busch jerseys and hats -- and … wait for it … a season supply of free Busch Beer.
Any softball rec team can enter. It's just a matter of send a message to @BuschBeer with a team name and reasons why you deserve the sponsorship, along with the hastags #SponsoredByBusch and #Contest. (Mobile Marketer)
STUDY SHOCKER: WATCHING TV WHILE SNACKING IS BAD FOR YOU
According to a new study, watching TV while snacking increases the risk of heart disease and diabetes.
Researchers found that teenagers who sit for hours in front of screens -- while eating unhealthy snacks -- are headed for trouble like high blood pressure, high blood sugar, excess body fat and messed up cholesterol levels. (The Hindu Business line)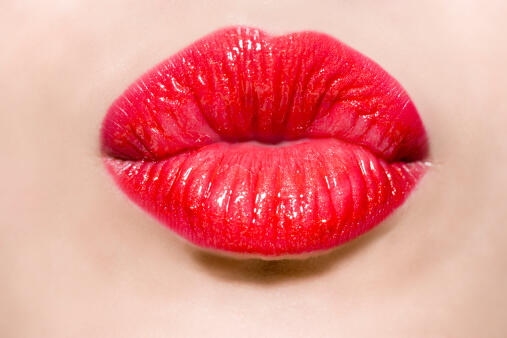 .: getty images :.
ROTATIONAL DATING: Is this something YOU should consider for YOU?
"Rotational dating" is a concept that several relationship coaches are now advising for their female clients. It encourages women to go on dates with multiple men and refrain from getting attached to just one guy. This of course, is until you get the commitment that you're seeking from that one man of your choice.
It's common for women especially, to date one guy at a time. And if you like that guy, you keep seeing him - and only him - until you know if the relationship will succeed or fail. To date several guys just seems to go against everything we were taught growing up, right?
Here's the problem... when we date one guy and get attached to them, the breakup is more painful. You have to go through the mourning and recovery process, feeling jaded and broken, over and over again. If you are dating several guys at once, you are less likely to become so attached so soon.
Women are losing a lot of precious time in their 30s while waiting around to see if one guy after another is going to work out. "Rotational dating" simply means not settling down and not wasting time with a partner until you are absolutely sure that they are right for you.And living it up a little while you can!
Source: Insider
On TV? Well... you've got options...
TALK SHOWS:
Jimmy Fallon has Sam Rockwell (Fosse/Verdon),Kathie Lee Gifford (Today), the Broadway cast of Oklahoma!
Stephen Colbert has Emilia Clarke(Game of Thrones),Henry Winkler (Barry), music by H.E.R.
Jimmy Kimme lhas Tiffany Haddish (The Last O.G.), music by The Killers
James Corden has Broadway actors Zach BraffandBen Platt
Seth Meyers has Issa Rae(Little),Timothy Simons (Veep), celebrity cook Rachael Ray, drummer Aaron Comess
Conan (repeat) has Nick Kroll
Ellen DeGeneres has Woody Harrelson (The Highwaymen),Joey King (The Act), music by Brothers Osborne
Live With Kelly and Ryan has Tracy Morgan(The Last O.G.),Chris Sullivan(This Is Us)
Watch What Happens: Live (repeat) has Jennifer Lopez
The View has former Obama adviser and author Valerie Jarrett (Finding My Voice), Kristin Hensley & Jen Smedley (I Mom So Hard)
The Talk has Dominic West(The Affair)
PRIMETIME:
The Goldbergs (repeat) Adam discovers Beverly has been manipulating him. (ABC)
Modern Family (repeat) Haley and Dylan move into their new apartment; Pameron gets out of prison early. (ABC) 
Black-ish Jack and Diane show their friends a video of Bow dancing, and she becomes the hot mom. (ABC)
Splitting Up Together Lena and Martin plan an outing, but a blackout interrupts them. (ABC)
The Rookie Officer Nolan is sued by a man who claims he used excessive force. (ABC)
NCIS Torres relies on his team's investigative skills after he wakes up on a fishing boat covered in blood. (CBS)
FBI A person wanted for murder is on America's Top 10 Most Wanted list. (CBS)
NCIS: New Orleans The team investigates the murder of Patton's friend. (CBS)
Ellen's Game of Games Contestants play to win $100,000. (NBC)
This Is Us (season finale) Rebecca helps Kate and Toby care for baby Jack. (NBC)
The Village The apartment building is made whole again when Ava returns. (NBC)
MasterChef The cooks have to make as many English trifles as possible in less than 20 minutes. (FOX)
Mental Samurai More eager competitors get ready to test their mental capabilities. (FOX)
The Flash (repeat) After Iris lands in serious danger, Nora races to save her mother. (CW)
Roswell, New Mexico (repeat) In flashbacks to 2008, secrets are uncovered. (CW)
The Last O.G.(season premiere)Tray wants to see the twins' birth video, and searching for it brings back emotional memories for Shay. (TBS)
Growing Up Chrisley (season premiere) Chase and Savannah Chrisley embark on a cross-country move to prove they're independent grown-ups. (USA)

Toby Knapp
Want to know more about Toby Knapp? Get his official bio, social pages & articles!