This morning's SHOW PREP had this lil' tidbit...
A new survey found that people plan to travel more than ever this summer.
65% of respondents say they have increased the number of trips they plan to take over the summer after being stuck inside. What kind of trips?
Seems people want to spend time in the great outdoors – and many are planning road trips. The survey found that of the 88% saying they had a trip planned, 53% said they would be taking a road trip. And get this – 65% of those surveyed said they are seriously considering taking a three-month hiatus and traveling for the entire summer. (SWNS)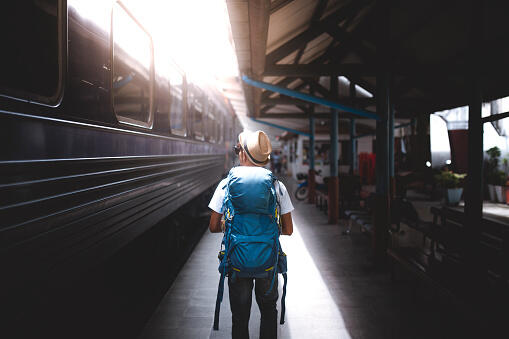 @gettyimages
Oh... the places I'd go...
Now, given the economic reality - and the fact that we just don't know what, economically speaking, may happen next, I need to make sure you understand that I'm about to write a bunch of stuff assuming that we will get back to normal at some point.
The Great Depression.... lasted a decade.
Assuming that doesn't happen with this Global Pandemic of the CORONAVIRUS... and that we get back to some degree of what was normal... here are the places I'd go in some order... but aside from the obvious... in no particular order...
1) CORPUS CHRISTI, TEXAS - The Sparkling City by the Sea on the Texas Gulf Coast. It's the beachy-gateway to what they call the "coastal bend" and the place where tourists enter to go to nearby Port Aransas, Padre Island, Mustang Island and further South, South Padre Island. It's also my family's hometown so there's that. I'm overdue a trip home... long overdue... and I need to get home. But more than that, it's a place with things you've never seen before... in a state which has so much to offer... and by the way, it's MUCH cheaper than some of the East Coast beach destinations or Florida destinations... no offense. Oh and the food is so good. TexMex. Whataburger. H-E-B. You can't go wrong.
2) TAMPA, FLORIDA - My home in the early 2000's. The place of Kyla, my daughter's birth. For some reason, it's always snowing in South Tampa and St. Pete seems to be consumed by a blizzard of Splenda. It must be as a result of tasty Italian Ice pop-ups and the healthy lifestyle. I've got friends to see, relationships to explore and things... to do... just down the street (I-4) from the next place on my list...
3) WALT DISNEY WORLD - Lake Buena Vista, Florida - I'm overdue. It's not just because of the parks... it's a place where I can just unplug and be free to be me in a sea of vacationing humanity. Also, my friend Jana is close-by and we're way overdue for some wine and conversation and wine and more.
4) NEW YORK CITY - I can't wait to get back to the city! The energy I get from visits to this global supercity can fuel my soul for months. Taking AMTRAK in is an experience in itself and I love it. I want to see the Alanis Morissette musical... Visit the SAG-AFTRA FOUNDATION center... and I want to take my parents to the top of ONE WORLD TRADE to see... what we can see... for as far as we can see whatever life wants us to see.
5) LOS ANGELES - Another city which really fuels my soul. From Burbank to Anaheim and Disneyland Resort to West Hollywood's diversity and Santa Monica's beaches and the beauty of the Pacific, Kyla and I barnstormed LA last Spring Break... and we need to do it again. We've got more to see, I've got more to show her and I also can't wait to get back out there to work on the many things which face our actors, broadcasters, artists and creators when it comes to SAG-AFTRA. And then, from there, I want to go to visit...
6) NAPA VALLEY - Wine. Music. Holiday. Enough said.
7) DISNEYLAND PARIS - I didn't tell ya'll this, but last time I was out there, I was too big to ride on one ride... a reminder that I still have more to lose in my own weight loss journey. Well, now, you've been placed on my #UnfinishedBusiness list... and when you make that list... you need to know you've now made you way onto my radar... and I will finish my business. It's motivation. And I'm coming for you, Disneyland Paris... and slimmer, fitter and better, I will be back. I will ride that ride. And then, I will eat your crepes. Doubt me and watch what happens.
8) LONDON - Kyla and I must go back and spend more time exploring the rich history of this great global city. I fell in love with it over Christmas... but there is so much more to see... and we can't wait to see it all.
9) TOKYO - It has nothing to do with a Disneyland being there. It's the next place to go and see what there is to be seen. This one is a bucket list item for me.
10) GERMANY and the EU - I want to get lost for a week starting in Germany, and then, I want to take a train around the local countries. Why? Because it's the EU... and they do things differently... and Doubledown says that traveling as a global citizen opens the mind and inspires new ideas... ways of communicating and collaborating... living. So I'm in.
11) ITALY - Specifically, Tuscany. And back to Siena. And Florence. Why? Wine. Which means I need to go back to the place where Klinger was married to his wonderful wife.... Why? Wine. OH and the food.
12) CANADA - Because it's there and I want to see the French part of this whole country... and more.
13) NORWAY, ICELAND AND GREENLAND - Because they seem amazing... and because Tommy's wife, Alli, is Nordic... so let's go see some Vikings!
Like I said, this is just a list... and sure, some of it might be a dream... but these days, we've got to cling to dreams, right? Well, I'm all about dreams... and the dreamers who make those dreams come true... Scotland - and a return trip to Ireland - also make this list...
... so once we get clear of this... let's get back to the adventure! If you have any places I need to add to my must-visit list... hit me up!
tk@iheartradio.com